Studying as a parent
Raising a child and studying – it works out with just the necessary support. Studierendenwerk Heidelberg offers this support: We have five daycares close to campus in Heidelberg for children starting at six weeks until pre-school age.
Here's our range of pedagogical support
How to secure a daycare spot
Applying for a daycare place
Our daycare centers are located in the immediate vicinity of the science campus in Neuenheimer Feld and also in Neuenheim. Loving all-day care by our qualified pedagogical staff gives the little ones security and the best framework for individual development. In addition to a reasonable price level for students, the long opening hours and few annual closing days are a strong argument in favor of our daycare centers. Moreover, there are no fixed pick-up and drop-off times: You decide when to drop off and pick up your little sunshine within our daycare opening hours.
If you would like to place your child or children in our daycare centers, please go through the City of Heidelberg. The city operates a central online registration system for all kindergartens, daycare centers and nurseries. You can find our childcare facilities there as well.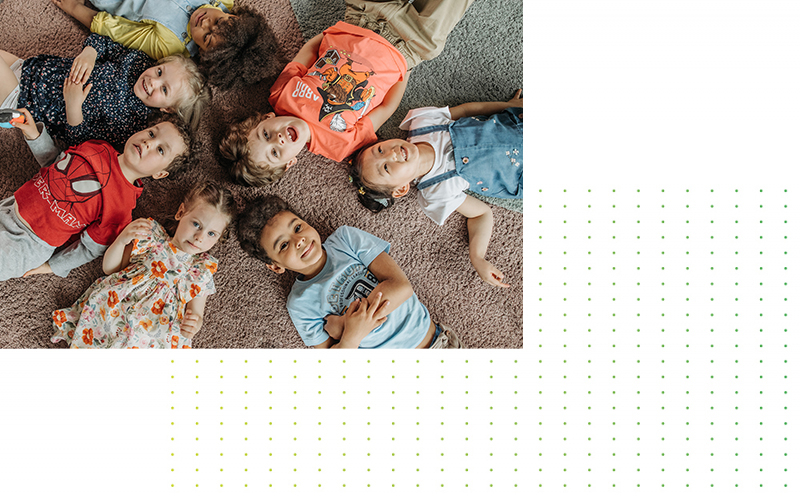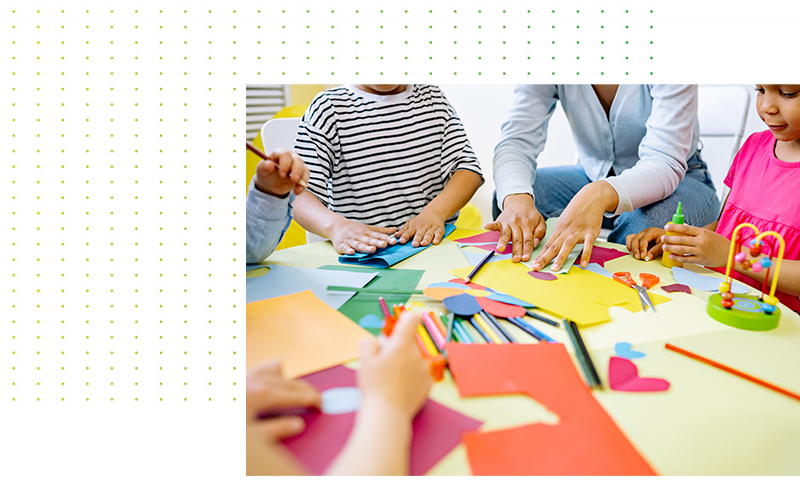 Right of Use
In principle, every child from Heidelberg can find a place in our daycare centres. However, we give priority to children from Heidelberg who have at least one parent enrolled at one of the universities which we are responsible for, or who are employees of one of the universities for which we are responsible, or who are employees of Heidelberg University Hospital.
In order to be able to check whether you have a priority right of use, we need the following from you:
A current certificate of study if you are a student or proof of employment from the personnel department if you are a university employee or an employee of the University Hospital.
Fees
The monthly fees are dependant on your income. They will be determined by the family's yearly gross income and are calculated on a case by case basis. Child-friendly meals are provided free of charge by Studierendenwerk Heidelberg.

Right now, our nursery has monthly fees of:
400,00 € to 550,00 € for children of enrolled students
450,00 € to 550,00 € for children of non-students
Right now, our daycare (Kindergarten) has monthly fees of:
200,00 € to 450,00 € for children of enrolled students
275,00 € to 450,00 € for children of non-students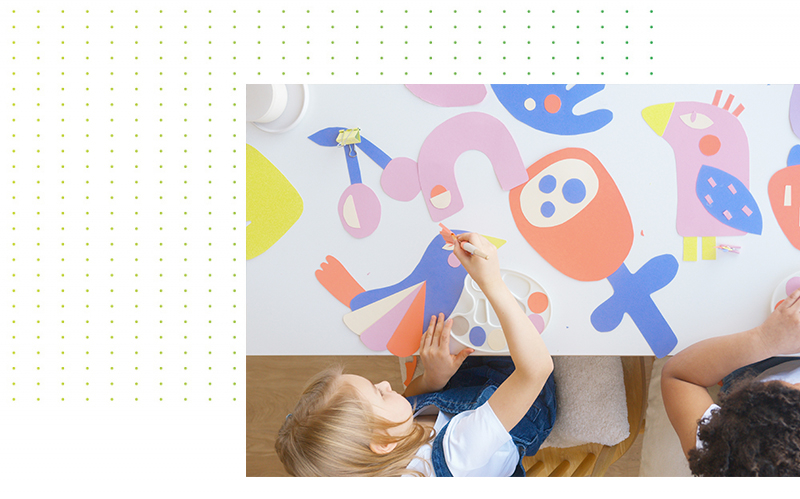 Marion Meurer
Daycare Administration, Payments and Fee Reminders
Tel: 06221 54-3498
Fax: 06221 54-3580
Mo - Fr: 9.30 - 12.00 
For a personal consultation, please make an appointment in advance.
E-Mail: kitav@stw.uni-heidelberg.de
Closed: 19.12.23 - 29.12.23
For Anne-Frank-Kita in Heilbronn:
Birgit Englert
Family-oriented University
Heilbronn University of Applied Sciences
Bildungscampus Nord
Bauteil S/ Nr. 17
74081 Heilbronn

Tel.: +49 (0)7131 - 504 207
E-Mail: kitav@stw.uni-heidelberg.de
This could also be of interest

Our student halls

Our daycares

Our Canteens